X-lock accessories for angle grinder
One click to increase your productivity.
One click to change accessories on angle grinder.
One click to revolutionize the whole accessory-change system.
As soon as Bosch introduced X-lock system for angle grinder accessories, we instantly saw a big potential in this innovative accessory change system. With simply one click, you can change accessories on your angle grinder. Although, a potential user would need to buy a new angle grinder that supports this system, in future the investment on this machine will definitely pay back, because it will save a lot of time and time as we all know, is money.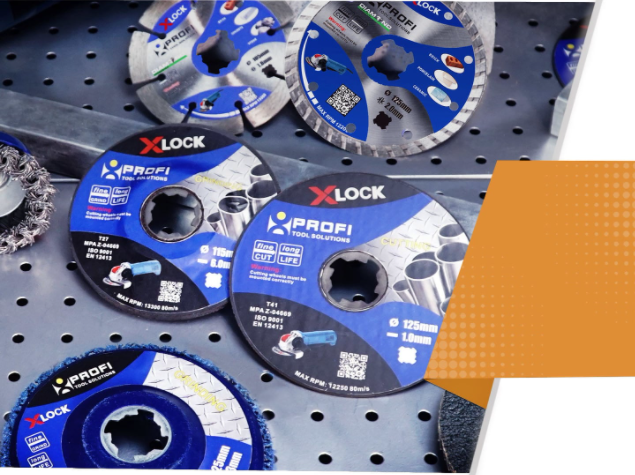 This is definitely the future of accessory-change system for angle grinders. And the future is near. Outrun your competitors by offering X-lock products to your customers now.